The nuclear materials group has a suite of experimental capabilities to conduct research and training. Some of the tools listed here are unique and are available only at UC Berkeley's nuclear engineering department. Most of these tools are accessible to external users via the Nuclear Science User Facility (NSUF), since UCB's nuclear materials group is part of the NSUF network.
Microscopy Facilities
Focused Ion Beam/Scanning Electron Microscope:
A Quanta 3D FEG focused-ion-beam / scanning-electron microscope (FIB/SEM) is available through UC Berkeley's QB3 Biomolecular Nanotechnology Center (BNC) on a recharge basis. This tool is equipped with an Oxford electron backscatter diffraction (EBSD) system, an Oxford energy dispersive X-ray spectroscopy (EDS) system, a scanning transmission electron microscopy (STEM) detector, a Hummingbird cryo-stage, and a Pt gas injection system (GIS). The tool is able to accommodate radioactive samples for imaging and nano-fabrication. This tool is also compatible with an in-situ atomic force microscope and a Hysitron PI-85 in-situ nanoindenter.
---
Ion Beam Microscope:
The Orion Nanofab ion beam microscope from Zeiss delivers up to 38 keV He or Ne ions onto conductive and non-conductive materials with a 0.6 nm edge resolution. The tool provides exceptional precision in imaging with an excellent depth of field, while also enabling high-precision nanomachining. A Ga ion beam allows for fast and efficient nano- and micro-machining of larger structures, while a multi-gas injection system delivers tungsten, Pt, and Xe2F gases onto the sample for depositing or etching. The NSF MRI-funded tool is available through the BNC to the nuclear materials group.
---
Scanning Electron Microscope:
The nuclear materials group hosts an XL30 scanning electron microscope (SEM) with an environmental mode and a tungsten filament. The tool allows for imaging in secondary-electron (SE) mode and backscattered-electron (BS) mode. Additionally, the in-situ AFM listed below can be incorporated into the tool, allowing simultaneous SEM and AFM measurements.
---
In-Situ Atomic Force Microscope: 
A novel atomic-force microscope (AFM), produced by GEtec, is available to perform tapping-mode and contact-mode measurements both inside (in-situ) and outside a scanning electron microscope. This AFM's self-sensing cantilever technology allows for a compact build, so that the AFM can fit inside an SEM's sample chamber, allowing simultaneous SEM and AFM measurements. Even large samples can be investigated inside the SEM with this AFM.
---
Optical Microscope: Located in the materials preparation laboratory in Etcheverry Hall, the Zeiss high-power optical microscope for metallurgy is at the heart of metallurgical studies for the nuclear materials group.
---
Atomic Force Microscope: 
A stand-alone Digital Instrument Nanoscope III-A atomic-force microscope (AFM) is available for research. Small samples can be investigated in tapping and contact modes.
---
Atom Probe Tomography Software Package, IVAS: The core of all atom-probe studies is the detailed data analysis. In order to process atom-probe data obtained elsewhere, the nuclear materials group has a full IVAS license for data analysis.
---
X-Ray Photoelectron Spectroscopy Instrument:
A PHI X-ray photoelectron spectroscopy (XPS) instrument is available through the BNC. The tool is equipped with a sputter gun to allow depth profiling through thin layers or near-surface examination.
---
Transmission Electron Microscopes: Access to several transmission electron microscopes (TEM) with a variety of capabilities is available through Lawrence Berkeley National Laboratory's National Center for Electron Microscopy (NCEM) on a user-proposal basis.
---
X-ray Tomography and X-ray Diffraction: Access to tools for X-ray tomography and X-ray diffraction is available through Lawrence Berkeley National Laboratory's Advanced Light Source (ALS).
Mechanical-Properties Measurement
---
Micro Materials Nanoindenter: 
This nanoindenter, manufactured by Micro Materials, is capable of performing nanoindentation measurements on conventional and radioactive materials from room temperature up to 750 °C. Two separate load heads allow for sampling ranges up to 500 mN and 20 N, respectively. The indenter is enclosed in an environmental chamber that allows the measurements to be conducted in various gas atmospheres, such as forming gas or argon. The high-power optical microscope with a remote lens-changing system allows for precise selection of the area of interest. The system also contains a scanning option that takes AFM-like images using the indenting tip; this option allows for extremely accurate indentation and is operable across the entire temperature range.
---
In-Situ Nanoindenter (RT,  heating):
A new PI88 in-situ nanoindenter from Hysitron is available for nano-mechanical testing. This tool has two load ranges. A low load option is available up to 100mN and a high load option up to 500mN with a travel of 150um. In addition the tool has nanoDynamic mode allowing to conduct CSM measurements insitu. Especially noteworthy is the fact that the tool has heating capability up to 800C enabling nanomechanics measurements in-situ and on oxidation sensitive materials like Uranium or Zirconium. The tool fits  inside the Quanta 3D FEG FIB/SEM as well as the Phillips XL30 SEM.
---
In-Situ Nanoindenter (RT,  cooling): 
A PI85 in-situ nanoindenter from Hysitron is available for nano-mechanical testing. Capable of a load range up to 30 mN, this system can obtain data on a variety of nanometer- and micron-sized samples. The tool can be configured for measurements as low as –140 °C and fits inside the Quanta 3D FEG FIB/SEM as well as the Phillips XL30 SEM.
---
Triboindenter TI950: 
This nanoindenter from Hysitron is shared among Professor Minor's group in the material science department and the nuclear materials group. It is equipped with a new heating stage, the nano DMA function, and tip scanning. The tool has a load range of up to 10 mN in its current configuration.
---
Micro Hardness Tester:
A Wilson micro hardness tester allows Vickers indentation with loads from 100 g to 2 kg. The tool can accommodate radioactive materials and has been modified for remote imaging via a CCD camera. The stage can be configured to accommodate larger samples, like Jominy test specimens.
---
Kammrath and Weiss 5kN tensile/compression stage:
This tool allows to perform a variety of mechanical tests under a optical microscope, Atomic Force Microscope or a Scanning Electron Microscope. The tool has a maximum capacity of 5kN and is intended for radioactive and non radioactive sample use. The current grips allow flat dog-bone shaped samples at different sizes. The tool is accessible via NSUF user proposals or direct contact.
---
MTS Criterion 43 Tensile Tester: 
This conventional universal tensile-test machine is available for large-sample mechanical testing, from ambient temperature to 1200 °C. The tool enables mechanical property evaluation of materials on a variety of geometries. Grips for flat and cylindrical dog-bone samples as well as for ring pull samples are currently available.
Fabrication and Sample Processing
Femto second laser materials processing center: The Spirit one femto second laser (1050nm and 525nm, 8J power) fully integrated in a Newport stage is a meso scale materials processing center. The tool is capable of cutting and surface treatments of metals and ceramics covering the lenghtscale from um-mm.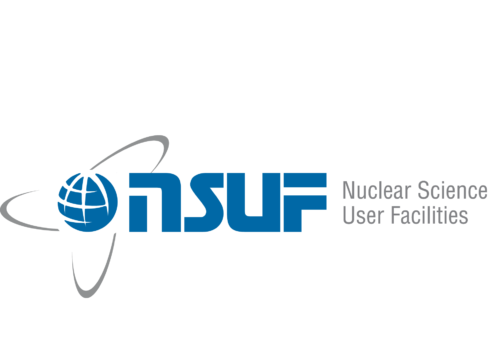 ---
Laser melting and welding: A 500W laser is mounted on a Aerotech stage in an inert environment glov box. the tool is intended for laser welding, laser melting and mock-up additive manufacturing. This capability was developed jointly with Material Science and Engineering.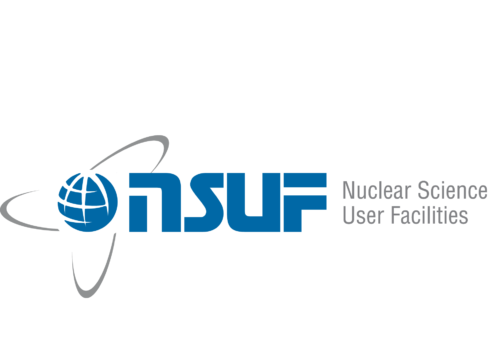 ---
ZOZ Powder Processing Center:
The Simoloyer CM01 Attritor mill was provided by ZOZ to UCB through the UCB-ZOZ powder processing center. The tool is used to mechanically alloy powders for further consolidation. The machine can process a wide variety of media and powders, in vacuum or in controlled gas atmospheres. It can handle up to 250 g of material and can mix at speeds up to 1800 RPM.          
---
High-Temperature Furnaces: 
Several electric furnaces are available for sintering, heat treatments, aging, and environmental interaction studies. A 2″ diameter tube furnace capable of heating up to 1500 °C is available, as well as several 1″ diameter / 1200 °C furnaces and one 1200 °C box furnace. The tube furnaces can be configured for vacuum (turbo pump) or various gases.
High-Temperature Corrosion Testing
Autoclaves for Studies of Liquid-Metal Corrosion:
Four bespoke autoclaves are available for liquid-metal-corrosion and chemistry studies. The autoclaves can be fed with two different gases while the oxygen content is being continuously monitored. The maximum temperature of the systems is 850 °C in the current configuration. As of recently, the autoclaves have been used for liquid-lead-alloy corrosion experiments on various steels. However, the systems can be filled with other media as well.    
---
Test Stands for Studies of Corrosion & Creep in Liquid Metal: 
Four creep setups are available for evaluating liquid-metal-enhanced creep. The systems can heat to 600 °C, and cover gas can be applied.
Materials Preparation Laboratory
All good research starts with good samples. Therefore, it is essential to have a well-equipped sample-preparation laboratory. For non-radioactive samples, two dual-wheel grinding and polishing machines are available, as well as a slow-speed saw and a Bueher high-speed cut-off saw. A Buehler VibroMet machine allows the preparation of extremely polished surfaces with a low rate of material removal. Sample etching can be performed in a chemical working fume hood. For radioactive samples, an Allied slow-speed cut-off saw and a Buehler MiniMet polisher are available. A radiological-controlled room with large-sample storage capability allows for handling open radioactive sources. All handling areas are lead shielded to protect the operator.
Extracurricular Fun
The UCB nuclear materials group has a small area with forging equipment. A gas-fired forge, a welder, and related tools are available for students to learn about materials manufacturing and related microstructures from the beginning. The tools are used to participate in the biennial bladesmithing competition hosted by TMS. The tools are used to teach students the basic principals of forging and welding.
Images taken during forge welding high carbon and low carbon steel.
The blade "Californium"