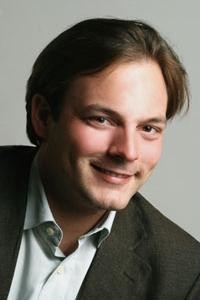 Associate Professor
peterh@berkeley.edu
510-717-5752
4169 Etcheverry Hall
Prof. Peter Hosemann graduated with MS (2005) and PhD (2008) degrees from the Montanuniversität Leoben in Austria. He spent several years (2005-2010) at Los Alamos National Laboratory before joining the Department of Nuclear Engineering at the University of California, Berkeley, in 2010 as an assistant professor. He was promoted to associate professor in 2014 and became the vice chair of the department in 2016.
Mehdi Balooch,
visiting research scientist. Mehdi is working with the team on SiC/SiC composites and micromechanical testing.
---
Jeff Bickel
is an engineer supporting various research initiatives in the group. He develops, maintains, and trains new users on key experimental setups.
Andrew (AJ) Gubser, research technician and user support. AJ manufactures a range of different instruments, samples, and devices for the team while also supporting the existing tools, especially the Quanta 3D FEG. He trains all users on the basic operation of the FIB/SEM at the BNC. He can make anything, including beer.
---
Jie Qiu is currently researching the corrosion properties of materials in high temperature liquid metal (LBE) and molten salt environments using electrochemical techniques. Jie graduated from Shanghai Institute of Applied Physics (SINAP), Chinese Academy of Sciences (CAS) in 2015. In his spare time, he likes reading, hiking, playing basketball and watching NBA games.
---
Xi Huang is researching the micromechanical properties of irradiated alloys used for advanced nuclear reactors. He received his Ph.D. in Nuclear Science and Technology from Shanghai Jiao Tong University, China, in October 2017. In his free time, he enjoys traveling and reading.
Rasheed Auguste
is researching experimental validation of reaction rate theory of irradiated metals. He is interested in developing in situ testing techniques for defect characterization involving positron spectroscopy. Outside of research, he enjoys reading and soccer, but not at the same time.
---
Andrew Dong focuses on small scale mechanical testing and characterization of steels and advanced alloys in efforts to bridge the length scales of materials analysis. During his PhD career, Andrew will be supporting Kairos Power in materials characterization and selection for their next generation nuclear reactor design. Andrew graduated from the University of California, Berkeley in May 2019 with a B.S. in Materials Science & Engineering and Nuclear Engineering. Outside of research, Andrew likes to go to nuclear department happy hours and is involved with CalSol, the UC Berkeley Solar Vehicle Team.



---
Alex Donoghue is developing a focused heavy ion beamline for the Berkeley Accelerator Space Effects Facility of the 88-Inch Cyclotron at Lawrence Berkeley National Laboratory. In 2010 Alex graduated from California Polytechnic State University San Luis Obispo with a B. S. in Physics. When the work is done for the day Alex enjoys mountain biking and taking hammock naps.




---
Timothy Genda
currently researches formation of fallout in nuclear explosions. In particular, he is interested in how different environmental material impacts the vapor environment of nuclear explosions and resulting radiochemical fractionation in fallout particles. He received a B.S. in Physics from the U.S. Air Force Academy, and an M.S. in Nuclear Engineering from the Air Force Institute of Technology. Tim is also an officer in the AIr Force Reserves, where he provides support for worldwide nuclear treaty monitoring and nuclear forensics operations. Tim also enjoys photography, backpacking, motorcycling, skiing, and mountaineering in his free time.
---
Jeff Graham
studies the manufacture and properties of nano-structured metal composites for use in high-radiation environments. He received his B.S. in Physics from the California Institute of Technology in 2007. Prior to joining the Nuclear Materials Group, he spent ten years as a physicist, program manager, and staff officer for the United States Air Force, and is enjoying having been given an academic development assignment. Left to his own devices, he enjoys Scottish country dancing, Nakamura Ryu Batto-do, backpacking, and craftsmanship.
---
Joey Kabel is currently researching the micromechanical properties of irradiated SiC/SiC composites for advanced reactor applications; applying SEM, FIB, Xray tomography, nano-indentation, and in situ testing techniques for material characterization. Joey graduated from Washington State University in May 2015 with a B.S. in Materials Science and Engineering. Outside of research he spends time participating in nuclear outreach, snowboarding, and happy hours.
---
Bill Mason is currently researching the advantages of femtosecond laser ablation mass spectrometry for materials characterization. Applications include fuel analysis and nuclear forensics. When not in school he does things.
---
Darren Parkison is researching the environmental effects on materials in liquid heavy metal environments, as well as small scale mechanical testing. Darren graduated with a B.S. in Nuclear Engineering from the University of California at Berkeley in Spring of 2019. Outside of work, Darren likes to hike and enjoys supporting local breweries.
---
Chris Reis focuses on Fusion Materials, especially High-Temperature Superconductors (HTS) which have the potential to carve an expedited path to commercially viable Fusion Power via high-field compact reactors. Chris' contributions throughout his Ph.D. will come from rigorous testing of the empowering HTS magnets, including lifetime radiation limits, mechanical integrity, and quench protection technology. Chris has a B.S. in Mechanical Engineering from FSU, interned at MIT's Plasma Science and Fusion Center, and completed his Masters of Nuclear Engineering at UC, Berkeley. Chris hails from Trinidad and Tobago, where he served as a junior national athlete and enjoys exercise, physics, creative projects, fetes, and asking the big questions.
---
Franziska Schmidt is researching the corrosion of materials in a molten salt environment. She has received a M.Sc. in Nuclear Engineering at UCB in Spring 2018. Previously, Franziska graduated from ETH Zurich, Switzerland, in 2014 with a B.S. in Earth Sciences and from Tsinghua University, China, in 2016 with a M.Sc. in Environmental Engineering. In her free time, Franziska enjoys happy hours, climbing, traveling, and losing money at the stock market.
---
Sarah Stevenson
is currently developing a novel ion beam degrader and studying radiation damage in bulk-scale nuclear materials. Sarah graduated from Kansas State University in May 2018 with a B.S. in Mechanical and Nuclear Engineering. She has interned at the INL, CEA, SNL, and LBL, was a NRC licensed Senior Reactor Operator, and serves in the US Air Force. Sarah enjoys baking, traveling, and being active.  
---
Evan Still
received his B.S. in Materials Science and Engineering & Nuclear Engineering. Spring 2017. He is working on in-situ micromechanical testing of reactor materials with a specialization in atom probe tomography. While performing research he is excited about taking care of his beard.
---
Hi Vo
received his B.S. in Materials Science and Engineering & Nuclear Engineering. Spring 2017. His research interest is to understand the complex interactions among different defect types in metals (irradiated and unirradiated) and see how they influence elasticity and plasticity at nano- and micro- scales.  
Sebastian Lam
is an undergraduate studying a joint major in nuclear engineering and materials science and engineering. He is currently utilizing SEM, FIB, nanoindentation, XPS, and EDS to investigate SiC/SiC composites for cladding applications and the effects of femtosecond laser machining on materials. In his free time, he loves to play guitar, exercise, and cook.
---
Jason Duckering
is an undergraduate pursuing a dual major in Mechanical Engineering and Material Sciences. He is currently working on micro laser machining to prepare small scale tensile testing in steel alloys to accelerate future testing of new materials for nuclear applications.
---
Natalia Rubio
is an undergraduate studying mechanical engineering. She studies the corrosion and thermohydraulic behavior of liquid metals. She spent the summer of 2017 at SCK-CEN in Belgium supporting research on liquid metal corrosion of steels.
---
Jacob Tycko
is an undergraduate studying chemistry. He is exploring liquid metals and their corrosion rates.
Former PhD Students
David Frazer (PhD in 2018) "
Elevated Temperature Small Scale Mechanical Testing of Uranium Dioxide
"
Now works at Los Alamos National Laboraotry.
Ashley Reichardt (PhD in 2017) "
Additive Manufacturing of Metal-Based Functionally Graded Materials
"
Now works at space X.
David Krumwiede (PhD in 2017) "
Correlation of Nanohardness to Bulk Mechanical Tensile and Shear Properties through Direct Characterization and Comparison of Neutron-Irradiated Steels
"
Cameron Howard (PhD) "
Novel Small Scale Mechanical Tests to Assess the Mechanical Properties of Ex-Service Inconel X- 750 CANDU Reactor Components
"
Now works at Chalk Hill Canadian Nuclear Laboratories.
Miroslav Popovic (PhD) "
Physical and Chemical Characterization of Oxide Layers Formed on Fe-Cr-Al alloys in Liquid Pb45Bi55 and Its Alternatives at High Temperatures
"
Camille DuBois
Nathan Bailey (PhD in 2016) "
Atom probe tomographic analysis of high dose oxide-dispersion strengthened steel (alloy MA957) at selected irradiation conditions
"
Now works at Exponent consulting.
Jenny Martos (MS in 2012), Mechanical properties of TRISO fuel particles.
Now works at Daymark Energy Advisors.
Staffan Qvist (PhD in 2014), Co-advised with Ehud Greenspan in NE.
Safety and core design of large liquid-metal cooled fast breeder reactors
Now works at University of Uppsala.
Amanda Lupinacci (PhD in 2014), Co-advised with Andrew Minor from MSE.
In-Situ Micromechanical Testing in Extreme Environments
Now works at Keysight.
Former Master of Engineering Students
Jack Peterson
James Bramble
Christopher Reis
Nouf Alfayez
Junrong Li
Zhihao Qin
Jay Lin
Faisal Alrakaf
Jordan Konick
Jiajun Zhai
Xuechan Wang
Jonathan Leban
Reef Aldayafleh
Clara Orndorff
Post doc A
ssociates
Miroslav Popovic
Adrian Losko (Staff member at
Los Alamos National Laboratory, NM)
Cristian Cionea (
Kulicke & Soffa Industries, CA, )
Erich Stergar (
SCK-CEN
)
Manuel Abad, Associate Professor (
University of Ramon Llull
, Spain)
Marisa Rebelo de Figueiredo (
Montanuniversitaet Leoben
)
Former Visiting Students and Scientists
Rene Reich (Montanuniversitaet Leoben, Austria)
Adi Ben Artzy
Doonyapong Wongsawaeng (Chulalongkorn University, Bangkok)
Grittima Kongprawes (Chulalongkorn University, Bangkok)
Wijittra Wongjaikham (Chulalongkorn University, Bangkok)
Yun Yang
Norbert Ackerl (ETH Switzerland)
Michael Wurmshuber (Montanuniversitaet Leoben, Austria)
Tatsuki Momose (
Tohoku Univeristy, Japan
)
Mattias Klintenberg (
University of Uppsala
, Sweden)
Rony Reuven (
NRCN, Beer-Sheva, Israel
)
Zhangjie Wang
(Xi'an, Jiaotong University
, China)
Huang Zijing (
Xiamen University
, China)
Christina Hofer (
Montanuniversität Leoben,
Austria)
Alexander Leitner (
Montanuniversität Leoben,
Austria)
Raphael Esterl (
Montanuniversität Leoben,
Austria)
Marius Kreuzeder (
Montanuniversität Leoben,
Austria)
Mateo Primorac (
Montanuniversität Leoben,
Austria)
Josef Poernbacher (
Montanuniversität Leoben,
Austria)
Alexander Tran (France)
Melina Hemery (France)
Leandro von Werra (Switzerland)
Former Undergraduate Students
Manfred Ambat
Ruijie Shao
Maaz Siddiqui
Aditya Shivprasad
Joanna Szornel
Rachel Connick
David Frazer
Armando Acero
Chloe Rose
Yerbol Aussat
Anthony Monterrosa
Alan Huynh
Aaron Mannheim
Boris Lo  
Michael Fluss
Peter Baumgart
Patricia Bubner