Principal Investigator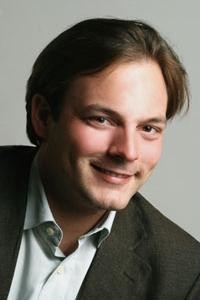 Associate Professor
peterh@berkeley.edu
510-717-5752
4169 Etcheverry Hall
Prof. Peter Hosemann graduated with MS (2005) and PhD (2008) degrees from the Montanuniversität Leoben in Austria. He spent several years (2005-2010) at Los Alamos National Laboratory before joining the Department of Nuclear Engineering at the University of California, Berkeley, in 2010 as an assistant professor. He was promoted to associate professor in 2014 and became the vice chair of the department in 2016.
Research Scientists and Post Doctoral Researchers
Mehdi Balooch, visiting research scientist. Mehdi is working with the team on SiC/SiC composites and micromechanical testing.
---
Andrew (AJ) Gubser, research technician and user support. AJ manufactures a range of different instruments, samples, and devices for the team while also supporting the existing tools, especially the Quanta 3D FEG. He trains all users on the basic operation of the FIB/SEM at the BNC. He can make anything, including beer.
---
Graduate Student Researchers
Camille DuBois received her B.S. in chemistry from Santa Clara University in Spring 2017. She will be joining the group's project involving additive manufacturing techniques for nuclear and aerospace applications. Originally from Washington, D.C., she enjoys horseback riding, traveling, hiking, and dogspotting.
---
Jeff Graham studies the manufacture and properties of nano-structured metal composites for use in high-radiation environments. He received his B.S. in Physics from the California Institute of Technology in 2007. Prior to joining the Nuclear Materials Group, he spent ten years as a physicist, program manager, and staff officer for the United States Air Force, and is enjoying having been given an academic development assignment. Left to his own devices, he enjoys Scottish country dancing, Nakamura Ryu Batto-do, backpacking, and craftsmanship.
---
Evan Still received his B.S. in Materials Science and Engineering & Nuclear Engineering. Spring 2017. He is working on in-situ micromechanical testing of reactor materials with a specialization in atom probe tomography. While performing research he is excited about taking care of his beard.
---
Hi Vo received his B.S. in Materials Science and Engineering & Nuclear Engineering. Spring 2017. His research interest is to understand the complex interactions among different defect types in metals (irradiated and unirradiated) and see how they influence elasticity and plasticity at nano- and micro- scales.
---
Joey Kabel is currently researching the micromechanical properties of irradiated SiC/SiC composites for advanced reactor applications; applying SEM, FIB, Xray tomography, nano-indentation, and in situ testing techniques for material characterization. Joey graduated from Washington State University in May 2015 with a B.S. in Materials Science and Engineering.  Outside of research he spends time participating in nuclear outreach, snowboarding, and happy hours.
---
 Ashley Reichardt focuses on the use of additive manufacturing techniques (metal 3D printing) to fabricate components suitable for the nuclear and aerospace industries. Of particular interest are functionally graded components that incorporate historically problematic joints between stainless steels and dissimilar metals such as Ti-alloys, nickel alloys, and maraging steel. Ashley graduated in 2012 with a B.A. and M.S. in Physics from the University of Pennsylvania. She spends her free time trying to make sure her sailboat doesn't sink, cooking gourmet food, and hiking with her dog, Apollo.
 Miroslav Popovich's PhD research focuses on the oxide layer formation on ferritic Fe-Cr-Al-steels in heavy liquid metals and physical/chemical characterization of formed oxides by SEM, EDS, XPS, TEM, XRD and Raman spectroscopy. He obtained his diploma (M.S.) degrees in chemistry and in physics from University of Belgrade, following by three years of research there in the area of molecular physics, prior to coming to UCB. Besides his research activities, he is also active in sports (swimming, soccer, gymnastics) and music (guitar, piano, trumpet, singing).
Undergraduate Student Researchers
Natalia Rubio is an undergraduate studying mechanical engineering.  She is investigating the relationship between mechanical properties of steels and the number of grains exposed to stress. She spent the summer of 2017 at SCK-CEN in Belgium supporting research on liquid metal corrosion of steels.
---
Manfred Ambat is currently researching the microstructures and mechanical properties of additively manufactured materials.  Manfred will be a sophomore in the fall studying Nuclear Engineering.
---
Maaz Siddiqui is working with the team on the characterization of additive manufactured functional graded components. While performing research, he is also trying to be able to finish a whole water bottle in under 2 seconds.
---
Ruijie Shao is supporting the work on liquid metal corrosion of various steels at high temperature. He conducts SEM/EDX work as well as sample preparation and autoclave operation. Ruijie spent the summer of 2016 in SCK-CEN in Belgium working on related topics for the MHYRRA reactor.
---
  Jacob Tycko is an undergraduate studying chemistry. He is exploring liquid metals and their corrosion rates.
Alumni
Former Graduate Students
Nathan Bailey (PhD in 2016) "Atom probe tomographic analysis of high dose oxide-dispersion strengthened steel (alloy MA957) at selected irradiation conditions" Now works at Exponent consulting.
Jenny Martos (MS in 2012), Mechanical properties of TRISO fuel particles. Now works at Daymark Energy Advisors
Staffan Qvist (PhD in 2014), Co-advised with Ehud Greenspan in NE. Safety and core design of large liquid-metal cooled fast breeder reactors Now works at University of Uppsala
Amanda Lupinacci (PhD in 2014), Co-advised with Andrew Minor from MSE. In-Situ Micromechanical Testing in Extreme Environments Now works as Keysight
Post doc Associate
Adrian Losko (Staff member at Los Alamos National Laboratory, NM)
Cristian Cionea (Kulicke & Soffa Industries, CA, )
Erich Stergar (SCK-CEN)
Manuel Abad, Associate Professor (University of Ramon Llull, Spain)
Marisa Rebelo de Figueiredo (Montanuniversitaet Leoben)
Former Visiting Students and Scientists
Tatsuki Momose (Tohoku Univeristy, Japan)
Mattias Klintenberg (University of Uppsala, Sweden)
Rony Reuven (NRCN, Beer-Sheva, Israel)
Zhangjie Wang (Xi'an, Jiaotong University, China)
Huang Zijing (Xiamen University, China)
Christina Hofer (Montanuniversität Leoben, Austria)
Alexander Leitner (Montanuniversität Leoben, Austria)
Raphael Esterl (Montanuniversität Leoben, Austria)
Marius Kreuzeder (Montanuniversität Leoben, Austria)
Mateo Primorac (Montanuniversität Leoben, Austria)
Josef Poernbacher (Montanuniversität Leoben, Austria)
Alexander Tran (France)
Melina Hemery (France)
Leandro von Werra (Switzerland)
Former Undergraduate Students
Aditya Shivprasad
Joanna Szornel
Rachel Connick
David Frazer
Armando Acero
Chloe Rose
Yerbol Aussat
Anthony Monterrosa
Alan Huynh
Aaron Mannheim
Boris Lo